Sorry for the delay, it's been a real busy day! Today it is Teen Wolf :)
So I am a little behind as I have only seen the beginning of the latest season but I really really need to catch up! I'm really sad that it is coming to a close but I do believe that the show has run it's course.
Stiles is probably my favourite character but I also really like Derek.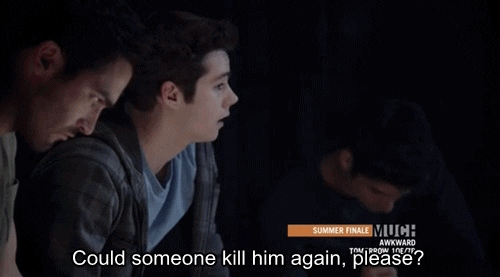 So what do you guys think? Favourite seasons? What things just didn't work for you? I want to hear it all!