Hi everyone! It's the post you've all been waiting for! Bingo cards are here! See this post for all the rules for Bingo, but feel free to ask any questions here if you're not sure about anything (or PM or email me; email address is in the other post).

Thank you to
erinm_4600,
craterdweller,
fairyniamh and
agdhani for making all the wonderful cards you see here (apart from one set made by yours truly! ;-P ) Didn't they all do fantastically? Thanks again; I really appreciate that you all came through so very quickly when we had a set-back. I hope you're feeling better soon,
kahuna_burger!

And onwards, to the cards!




Graphics Large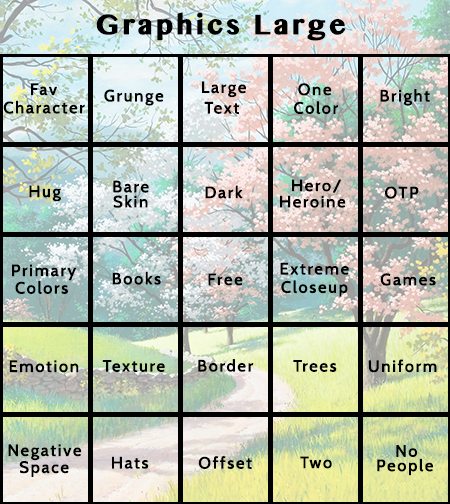 Graphics #1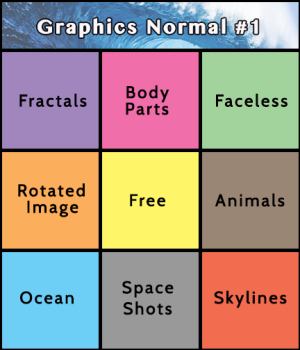 Graphics #2



Graphics #3



Graphics #4



Graphics Mini #1 & #2

Hurt Large



Hurt #1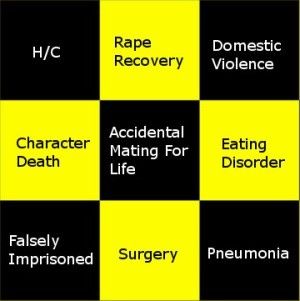 Hurt #2



Hurt #3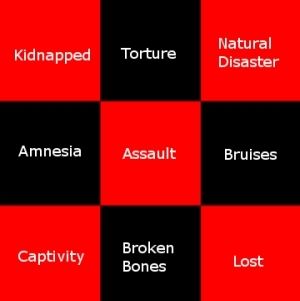 Hurt #4



Hurt #5



Hurt Mini #1 & #2



Hurt Mini #3 & #4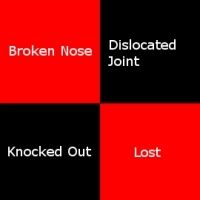 Kink Large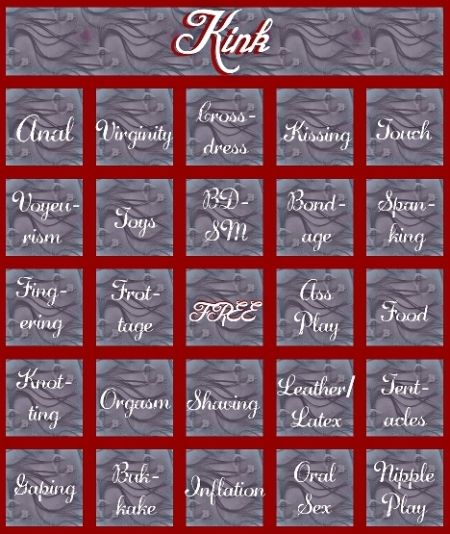 Kink #1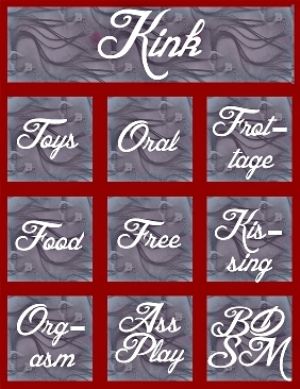 Kink #2



Kink #3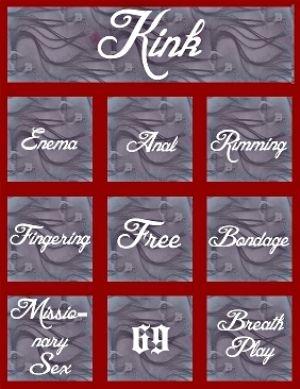 Kink #4



Kink #5



Kink Mini #1 & #2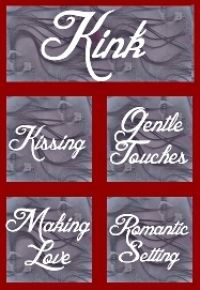 Kink Mini #3 & #4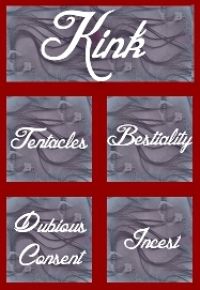 Music #1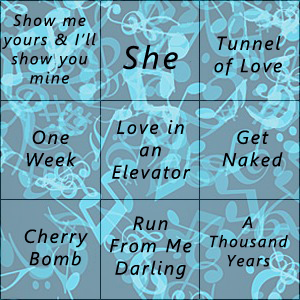 Music #2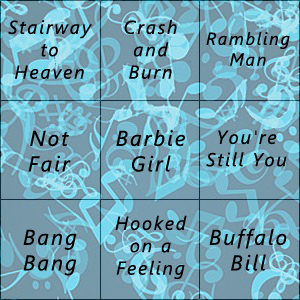 Music #3



Music #4



Music #5



Music #6



Music Mini #1 & #2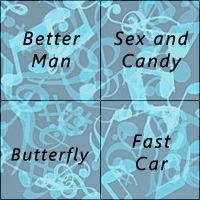 Fluff #1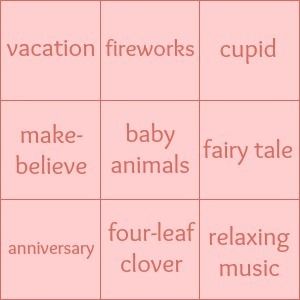 Fluff #2



Fluff #3



Fluff #4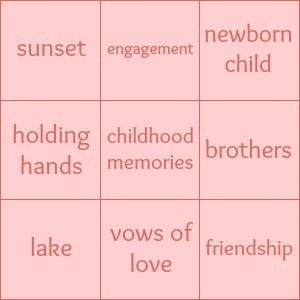 Fluff #5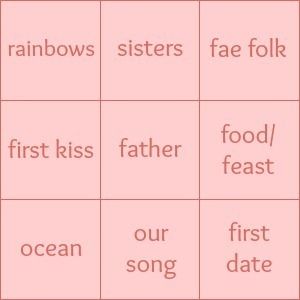 Fluff Mini #1 & #2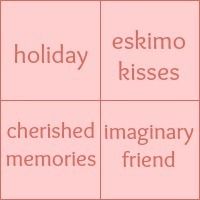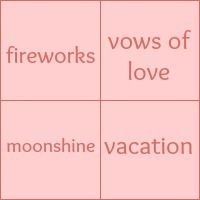 Fluff Mini #3 & #4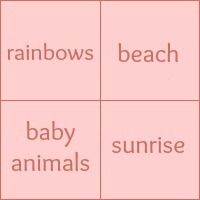 Fluff Mini #5

AU/Fusion #1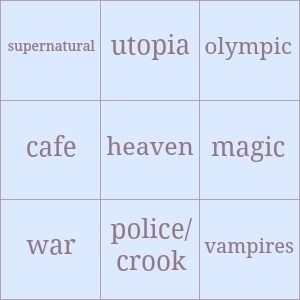 AU/Fusion #2



AU/Fusion #3



AU/Fusion #4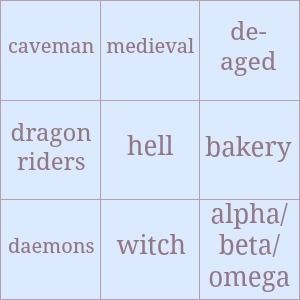 AU/Fusion Mini #1 & #2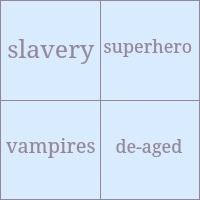 AU/Fusion Mini #3 & #4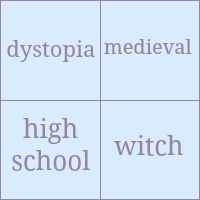 AU/Fusion Mini #5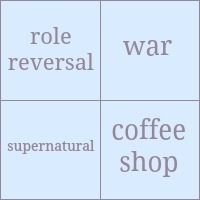 Let us know here which card/s you're going to fill, and go forth and create! Any number of people can choose the same cards, but it would be nice to see all of the cards in play, so have a look at what others have chosen and see if you can do something different first.

Remember you have until the 8th March to have your prompts completed and posted/linked here at the comm! Have fun! ;-)

Note: some of the Fluff & Fusion cards are not showing up for me, but there's no reason why they shouldn't be - they're all hosted at the same Photobucket site. If any of you have issues seeing them, please let me know and I'll upload them to another site. Thanks! Have now rehosted all the Fluff & Fusion ones at my own Photobucket - hopefully they show up now, but as before if you have any issues seeing anything, let me know!